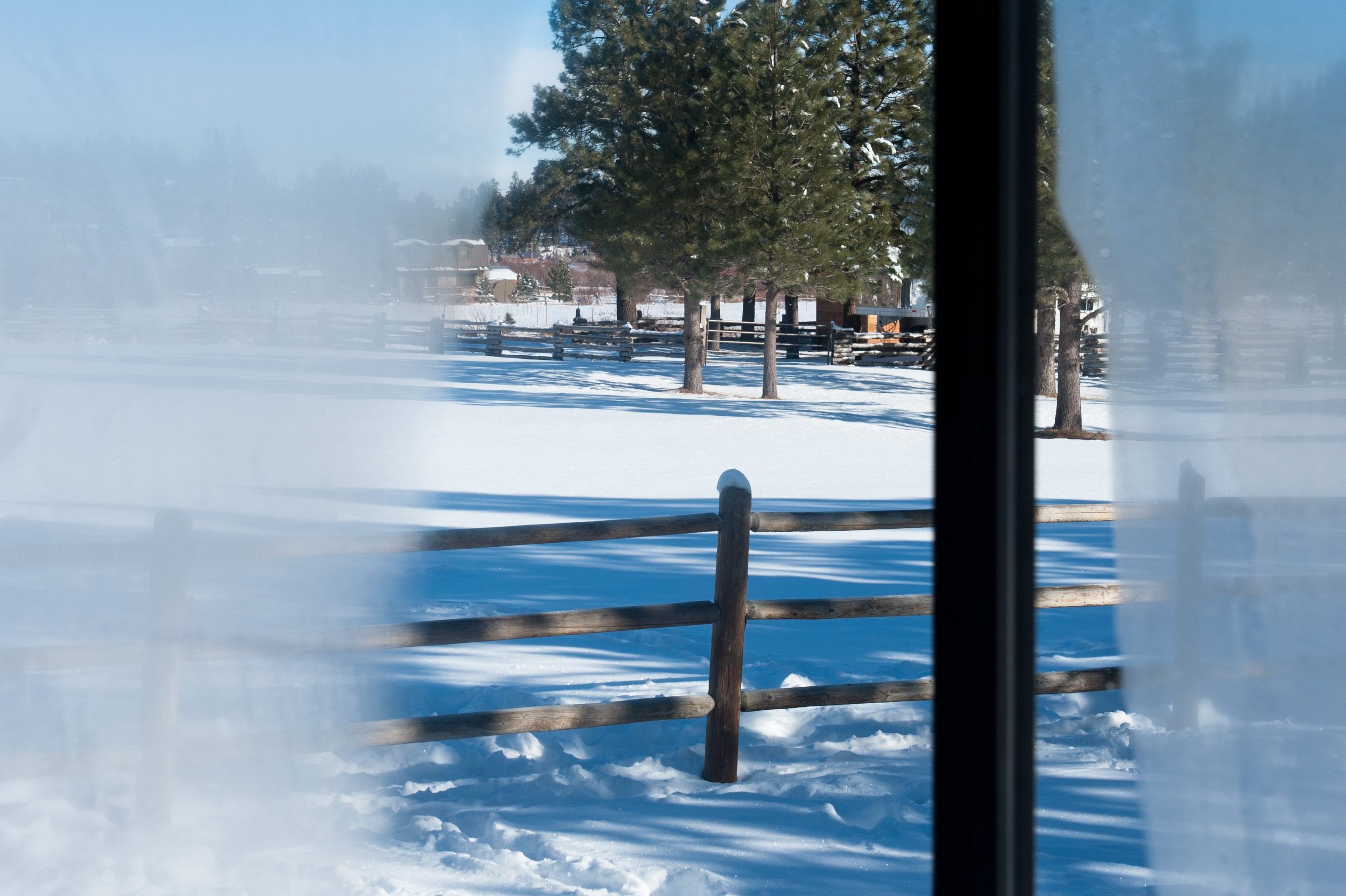 Nearly one-third of your heating and cooling bill may be going toward replacing conditioned air lost through leaks in your home. According to Energy Star, the U.S. Environmental Protection Agency's program dedicated to energy conservation, the best thing you can do for your comfort and your wallet is to seal these air leaks to prevent air loss and reduce the amount of energy you use to heat and cool your home.
How to Detect Air Leaks
On a very windy day, close all of your exterior windows and doors. Light an incense stick and walk through your home, passing the incense by windows and doors, outlets and switch plates, pipes and vents that pass through exterior walls, and recessed light fixtures. If the incense smoke wavers, you have an air leak.
Three Ways to Seal Air Leaks
Construction silicone caulk is the material of choice for sealing air leaks between building components that have no movable parts. Apply caulk around door and window frames where they meet the wall. Caulk along baseboards and molding. Use expandable caulk to seal around pipes, vents and service entrances that lead outdoors.
Weatherstripping is used to seal air leaks between movable components of windows and doors. Install weatherstripping around the tops and bottoms of window sashes and around the top and sides of doorframes. If you have a large gap at the bottom of the door, install a door sweep to keep the air out.
Pre-cut foam gaskets are widely available at your local home improvement store and should be installed behind electrical outlets and light switch plates on exterior walls to prevent air loss. Unscrew the plate, fit the foam gasket over the electrical components and replace the plate.
Inspect Your Ducts
Leaky ducts may cause an additional conditioned air loss of up to 40 percent. Inspect your ductwork and seal loose joints with mastic sealant or metal tape. Never use duct tape, which deteriorates quickly. Check the connections between your ducts and your HVAC system and between the ducts and supply and return registers. Sealing these gaps will improve airflow to your system as well as prevent air loss.
If you have ducts that run through unconditioned spaces such as an attic or crawlspace, insulation can considerably improve your comfort by preventing conditioned air from losing its ideal temperature as it passes through these areas.
---