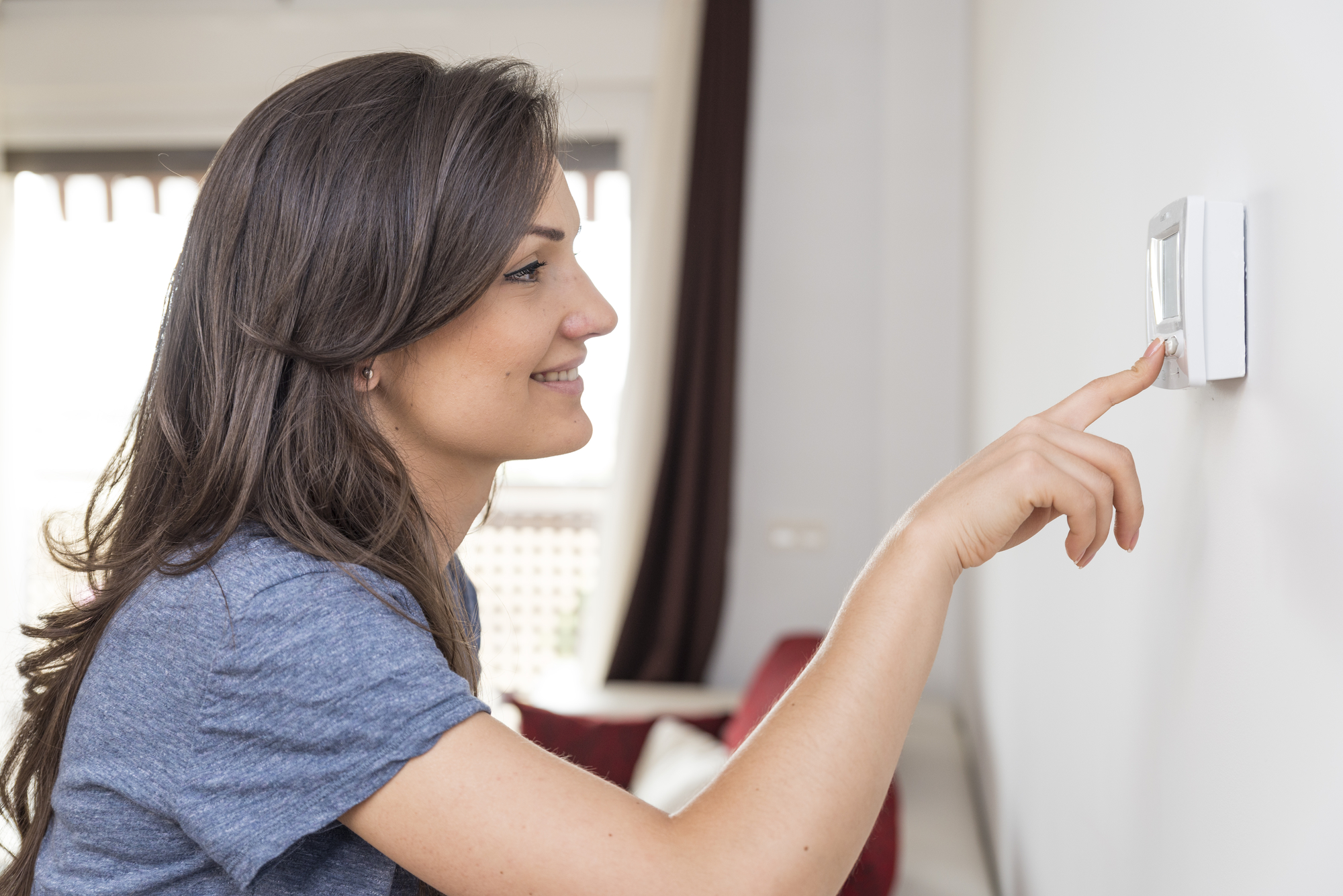 If your heating bills are too high, then you should invest in a programmable thermostat. Keeping your house at one constant temperature wastes a lot of money in making rooms needlessly warm for hours at a time. Learn how to program your thermostat to keep your house comfortably warm when you need it and cooler (saving you money) when you are away, with the bonus of only having to remember to set it once.
To program a programmable thermostat for money savings, you give it one setting to use for the hours when you are at home and awake, and another to use when you are out of the house or asleep. Determine which hours you are regularly out of the house, and which hours you are usually sleeping. Set your "home and awake" point at 68 degrees to stay comfortable without wasting too much money. Set your "asleep or away" point to 53 to 58 degrees. As long as you set this low at least eight hours of each day, then you will see appreciable savings on your heating bill. This temperature range will not just save you money, but it will keep your water pipes from freezing and be quick to warm up when you wake up or come home.
Set the "vacation" or "hold" feature to the lower temperature. When you intend to be away from home for an extended period, you can then easily put it into an efficient money-saving mode.
Do not use the override feature to push the temperature setting up to some high number like 90 when you get home or wake up. That will not make your home heat up any faster; thermostats and furnaces do not work that way.
Programming your thermostat will save you some money each day, which adds up to significant savings over the long term. If you live in a place with cold winters and do not have a programmable thermostat already, you're missing out.
Angell Aire is now a Nest Pro dealer and can install the highly rated Nest thermostat for you. Contact us for more information about Nest or any other programmable thermostat questions.
---