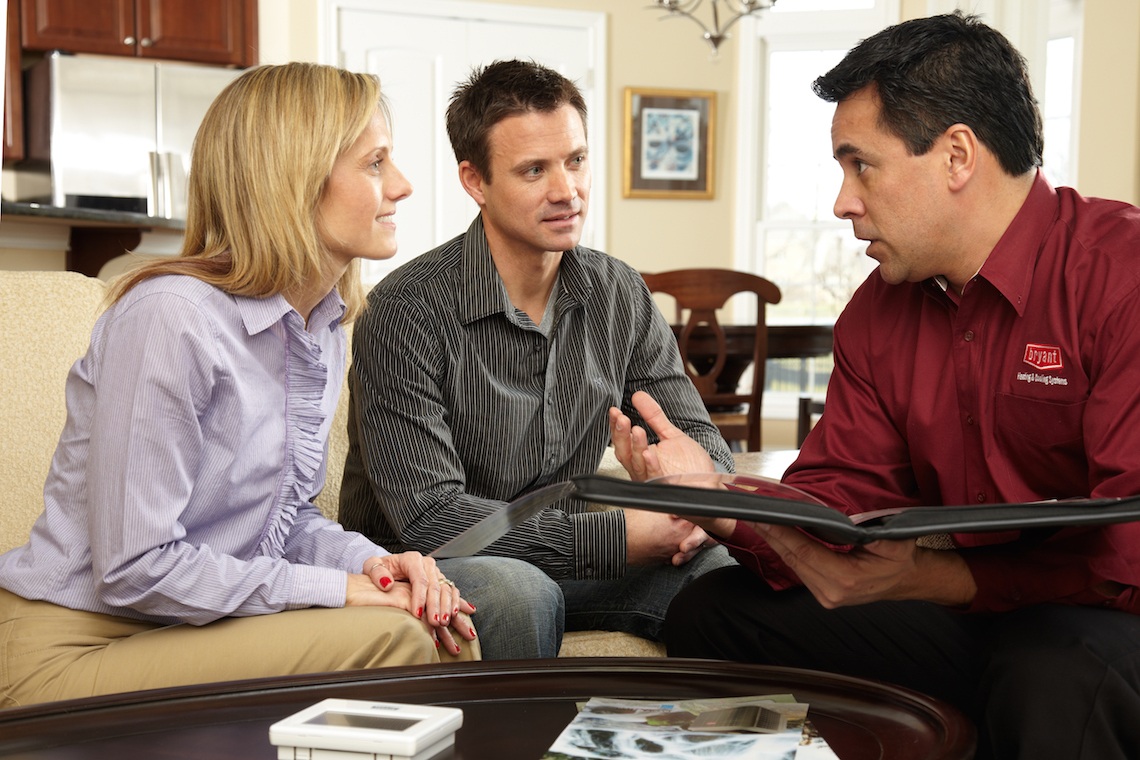 Why Should You Choose Our Premium Maintenance Program?
Your home heating and cooling system is a vital part of living comfortably in our Minnesota climate. Like your automobile, to ensure that your investment is operating at top efficiency, proper maintenance is needed.
Benefits
ENERGY SAVINGS – Annual keep your HVAC equipment running efficiently, saving energy usage and helping to keep your heating and cooling bills lower.
SAFETY – Your home will have less danger of fuel leaks, fires, and carbon monoxide exposure when a yearly inspection of all the critical components of an HVAC system, like the gas lines, heat exchanger, burner and electrical wiring is done by an experienced and skilled technician.
WARRANTY COMPLIANCE – Equipment manufacturers typically require proof of preventive maintenance by a qualified HVAC technician to cover a failed component that's under warranty. So, having a maintenance agreement will ensure your valuable HVAC equipment maintains its manufacturer warranty.
FEWER REPAIRS – Regular maintenance visits by your HVAC contractor will help identify any potential problems before they get worse and become costly repairs and help prevent your heating or cooling from failing at the worst possible time.
PRIORITY SERVICE – When you have a maintenance agreement, you'll get priority service whenever you need help the most, rather than having to wait in line to have the issue diagnosed and repaired.
COST SAVINGS – Signing up for a maintenance agreement can provide you savings on some services required throughout the year. You may even save on the purchase of new equipment.
PROLONGED LIFE OF EQUIPMENT – Just like a car or other mechanical equipment, regular maintenance and tuned ups will keep the vital components of your HVAC system in optimal working condition, which can help extend the life of your heating and cooling system.
PEACE OF MIND – Having a maintenance agreement will help your HVAC contractor remind you about scheduling important maintenance. Not only will this give you peace-of-mind that your home will remain comfortable and safe throughout the year, it will also remove one task from your list of yearly things you need to get done.
What's Included?
Two scheduled visits annually – we send reminder emails and mailing cards twice a year.
Industry standard safety check on all essential equipment on each visit. (Hot Water Heaters, Boilers, UV Lights, HEPA Filters, and Pre-Filters not included with the plan.)
For every year you're a maintenance customer you will accrue $75 towards new equipment replacement ($1,000 maximum)
Cleaning of all equipment
10% off New Equipment install
15% discount on any needed parts
No premium charges on any Emergency Calls
Meets manufacturer's warranty standards
Satisfaction guarantee – we promise you complete satisfaction
Cost
The cost of the program is $475/per year.
How Do I Enroll?
Call us at (952) 746-5200 or complete the form below.
For More Info About Our Maintenance Programs
Call (952) 746-5200